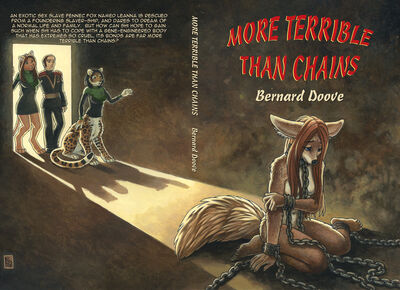 The moving story of how a petite Fennec fox named Leanna makes hir escape from the captive slavery shi was bred and raised for. Highly intelligent, and plagued with medical issues caused by the whims of hir sadistic 'master' shi catches a glimpse of just how unimportant he thinks shi is, and decides that something must be done. This is the tale of how shi breaks free in more than just body.
More Terrible Than Chains is a subset of the Forest Tales series.
Story Links
Edit
Ad blocker interference detected!
Wikia is a free-to-use site that makes money from advertising. We have a modified experience for viewers using ad blockers

Wikia is not accessible if you've made further modifications. Remove the custom ad blocker rule(s) and the page will load as expected.