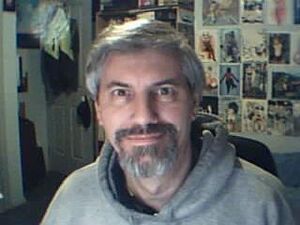 Bernard Doove is the creator of chakats, and author of most of the stories set in that universe.
In-universe, his author avatar is Chakat Goldfur.  Most of Goldfur's family are also created by him.
He is the winner of two Ursa major Awards for Best Novel for Life's Dream and Flight of the Star Phoenix.
He was born in September 1957, and lives in Melbourne, Australia.
Social Networks
Edit
Bernard Doove can be found at the following:
And he of course maintains the Chakat's Den website.
Ad blocker interference detected!
Wikia is a free-to-use site that makes money from advertising. We have a modified experience for viewers using ad blockers

Wikia is not accessible if you've made further modifications. Remove the custom ad blocker rule(s) and the page will load as expected.